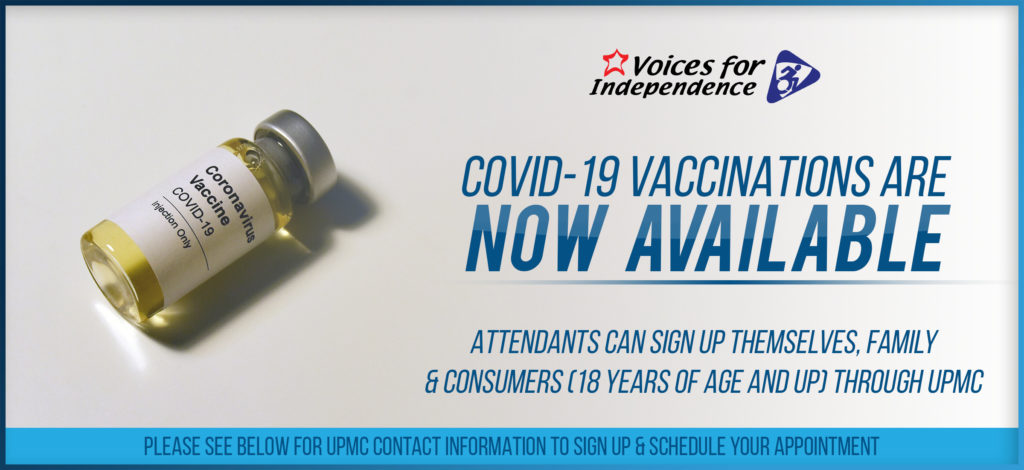 Voices for Independence is happy to announce that UPMC has released their COVID-19 vaccine signup information!

All staff, including attendants, can sign up themselves, family & consumers 18 years of age and up.

For UPMC Pfizer vaccine appointment, please call: 844-876-2822 or 833-280-8510. This is UPMC's Vaccine Call Center. They will direct you to the nearest vaccine site in your area.

Please note that this is a two series vaccine, and the second appointment (21 days later) will be set up at the time of the first vaccine. THERE IS NO COST.