The mission of Voices for Independence is to empower people with disabilities and promote independent living.
VFI is dedicated to creating a service delivery system that empowers people with disabilities to take control of their lives, and become active and productive members of their communities. Voices for Independence is comprised of a majority of individuals with disabilities. In keeping with the independent living philosophy of consumer control and direction of services, VFI continues to design programs and services that are needed and wanted by the communities that we serve.
VFI serves individuals with disabilities, with the goal of improving the quality, independence, dignity, and control of their lives, as well as to promote a philosophy of independent living, including a philosophy of consumer control, peer support, self-help, self-determination, equal access, and individual & systems advocacy. Additionally, a strong focus is placed on the integration and full inclusion of individuals with cross disabilities into the mainstream of American society.
We intend to improve our world by:
Promoting the independent living philosophy.
Enhancing independent living services.
Providing peer counseling
Creating a newsletter service for the disability community
Publishing a quarterly newsletter.
Developing community resources to provide accessibility modifications.
Developing an equipment exchange loan program.
Providing individual and systems advocacy.
Assisting individuals with disabilities to get out of nursing homes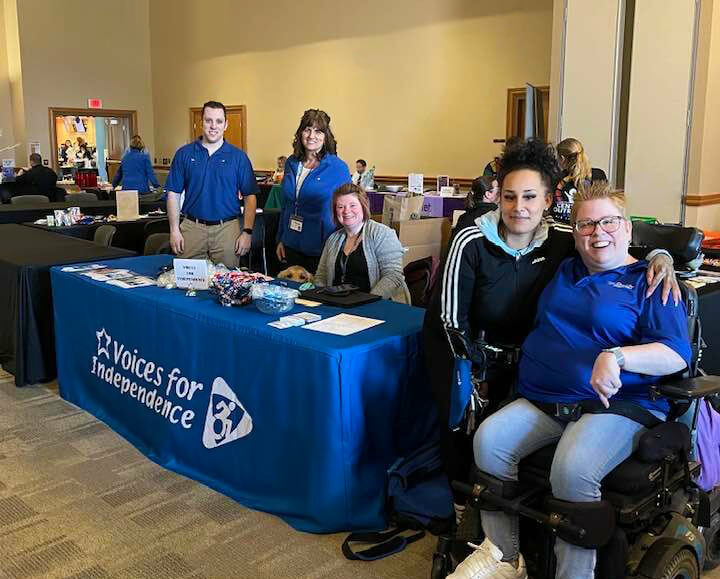 Kathy Hertzog, Chair
Robert Bach, Vice Chair
Raychel Vendetti-Adiutori, Secretary
Sean Sullivan, Treasurer
Laura Angelotti
David Tome
Shona Eakin
Larry Smith
Keith Klink
Darlene Wolford
Brook Ward
Paul Sonson
Mary Patrick