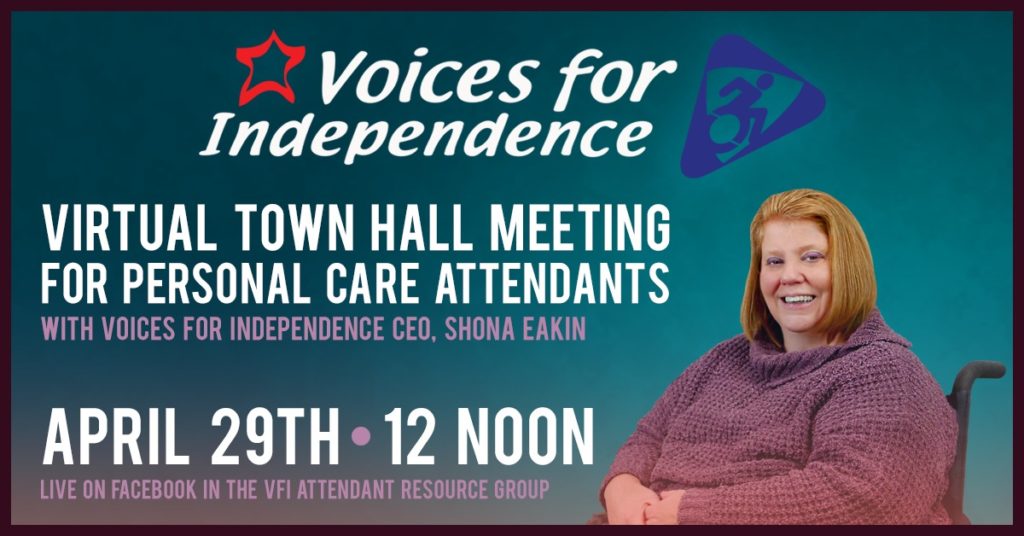 Did you miss our last Virtual Town Hall Meeting with VFI CEO, Shona Eakin?
Be sure to join us on Wednesday, April 29th, at 12pm Noon, where we will join Shona for a second meeting, live in our VFI Attendant Resource Group. If you are a current VFI attendant and you have not yet joined the group linked above, now is the time! This group will continue to be a resource guide for all VFI attendants, as well as a platform for interaction between attendants and office staff.
This meeting is to address any questions or concerns that our dedicated attendants may have at this time. To make sure that your questions/concerns are addressed, or if you will be unable to participate live, send your inquiries to sjohnson@vficil.org and they will be reviewed/forwarded to Shona prior to the event.
Hope to see you all there!