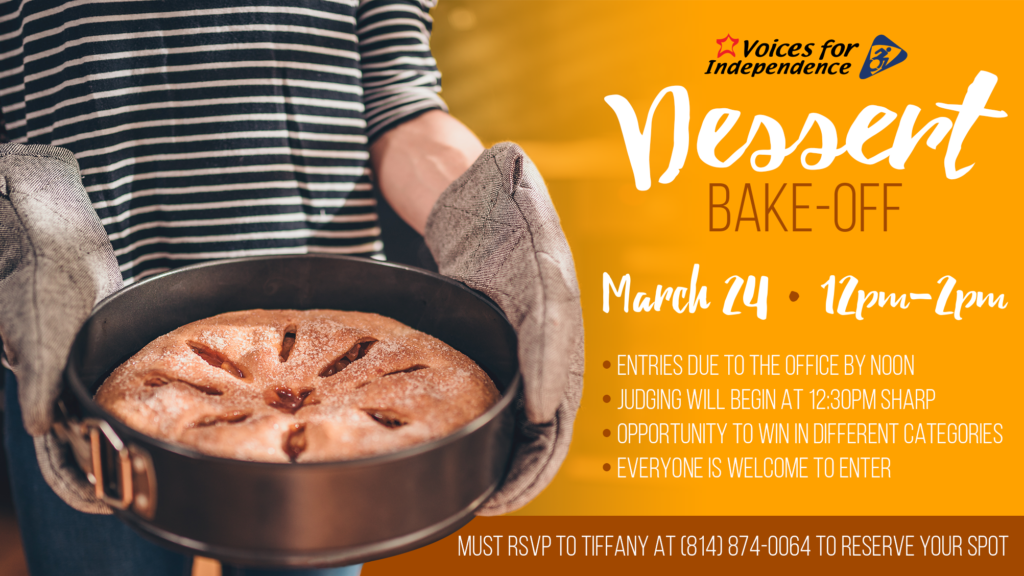 Join us at the VFI Erie office on Friday, March 24, for the VFI Dessert Bake-Off!
This event is open to EVERYONE, from consumers to caregivers to office staff! Entries will be due at 12pm sharp, with judging to occur shortly thereafter at 12:30pm. Every entry will have the opportunity to win in different categories!
RSVP's are a must– reach out to Tiffany at (814) 874-0064 ASAP to reserve your spot, or for more information.