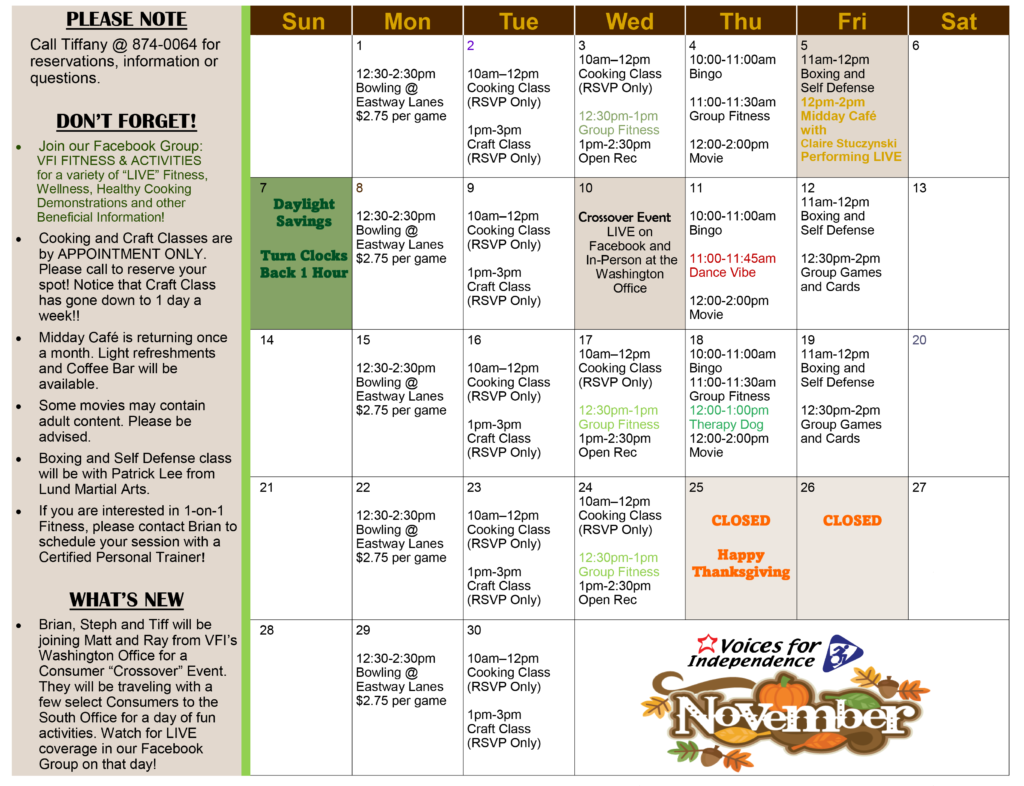 November is here, and full of fun and activities– check out our calendar to see what the Voices for Independence Erie Office has in store for November! Please note all of the bullet points along the left panel of the calendar, and all office closings due to holidays.

If you require this calendar in a larger format, please click HERE.

If you would like a text-based version of the calendar, please contact tfrey@vficil.org and we will send one over in the format of your choosing (PDF, Word doc, etc).

Hope to see you all soon!