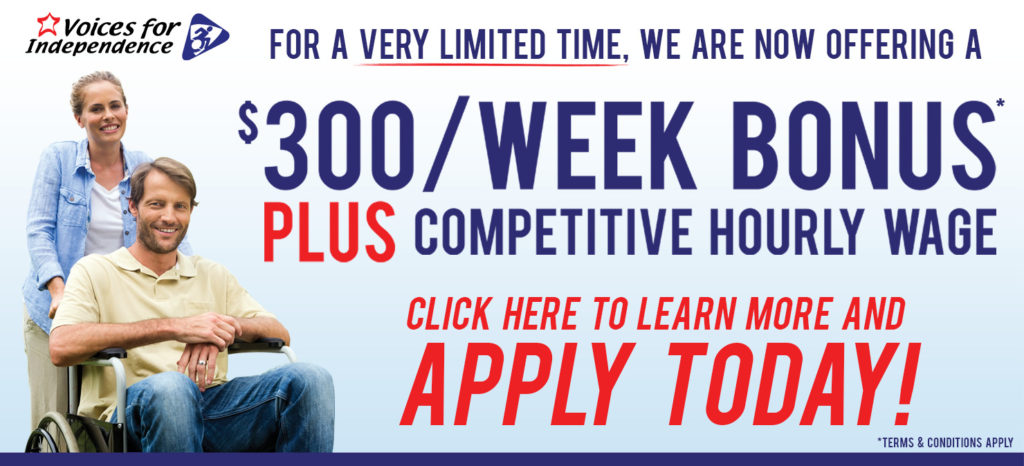 Voices for Independence is now offering its largest hiring bonus program ever.
Starting now, all new caregivers have the opportunity to make an ADDITIONAL $300/week– Yes, an EXTRA $300/week bonus, on top of their hourly rate!* This promotion is running for a VERY short time, and covers all locations where VFI serves. This is a limited-time offer, so act now and APPLY TODAY by clicking HERE!
For full details on this offer, contact one of our Hiring & Recruitment Specialists at whichever VFI office is closest to you:
• Erie Office: (814) 874-0064
• Washington Office: (724) 223-5115
• Seneca Office: (814) 493-8693
• St. Marys Office: (814) 788-2499
*Terms & conditions apply. Contact a VFI Hiring & Recruiting Specialist to learn more.