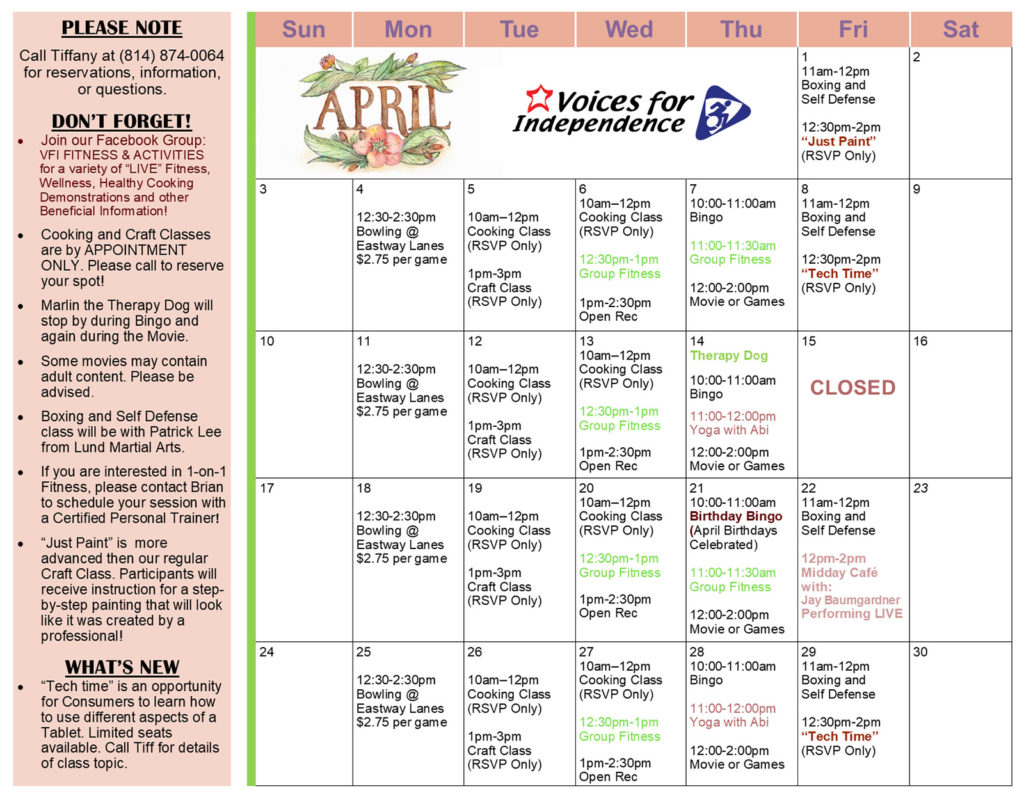 April 1st is right around the corner, but we're not foolin'! That means a brand new month of activities, right here at VFI Erie! See the attached calendar for a full list of events, and please note all of the changes along the left panel of the calendar, as well as office closings.
If you require this calendar in a larger format, please click HERE.

If you would like a text-based version of the calendar, please contact tfrey@vficil.org and we will send one over in the format of your choosing (PDF, Word doc, etc).

Hope to see you all soon!